Bean point is a beautiful, white sandy beach located on Anna Maria Island. It's where the Gulf of Mexico meets the Tampa Bay. The day we were there was a windy day and the water was very rough. I've never seen waves go in so many different directions. There were rip-tide current warnings and there's no way I would let my kids swim right at the spot we were the day we were there. But I'm betting this spot is absolutely beautiful on a calm day. It's also well-known for its gorgeous sunsets!
It was named after George Bean who in 1893 settled with his family on the North Point of the island. It is just one of so many beaches on Anna Maria Island. Two amazing books about the history of Anna Maria, The Early Days 1893-1940 by Carolyne Norwood, and Anna Maria Island by Bonner Joy. In these books, they tell the story of how "old Florida" was founded.
Bean Point isn't that much different than it was over eighty years ago. Namely, the white sandy beaches and clear water are a joy.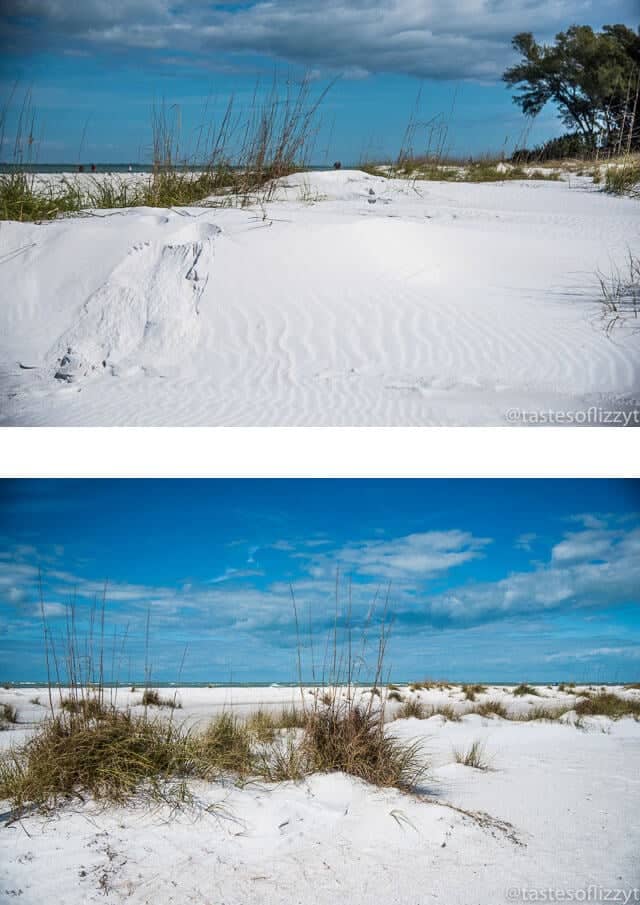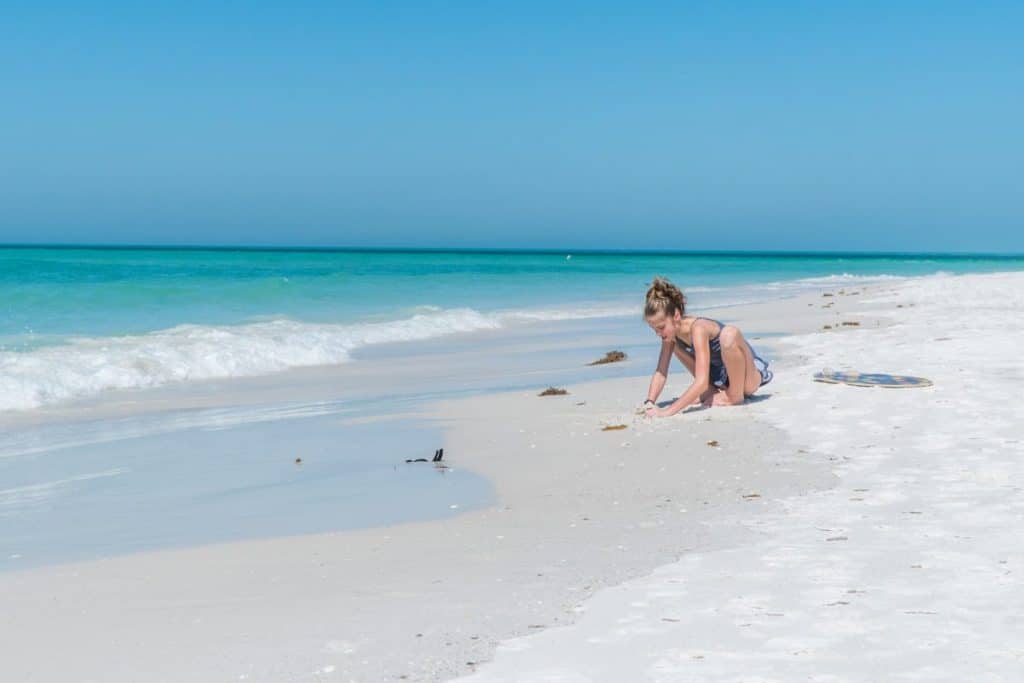 Q: What do you look for in a beach?
We have seen sharks, dolphins, stingrays, and starfish. In the spring season, sea turtles visit the shores of Anna Maria island to lay their eggs. Manatees are hard to see in the open water but we have hear of them being spotted on Bean Point. However, every morning you can see Manatees at the Coral Castle AMI. They love to hang out by the back deck.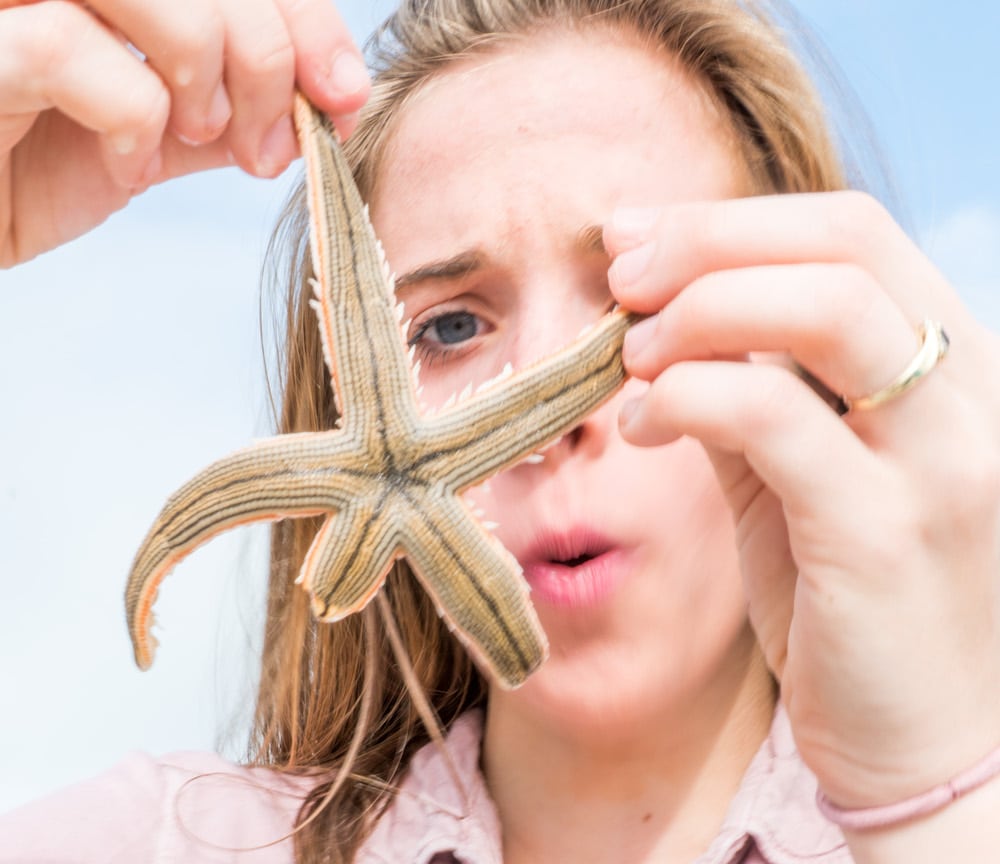 How do I get to Bean Point?
There isn't any parking around bean point. The best thing to do is to park by the City Pier. Island Real Estate gives a great description of how to get to Bean Point. On your way to the City Pier, you have to stop at the local Donut Experiment. They have the most amazing donuts in the world!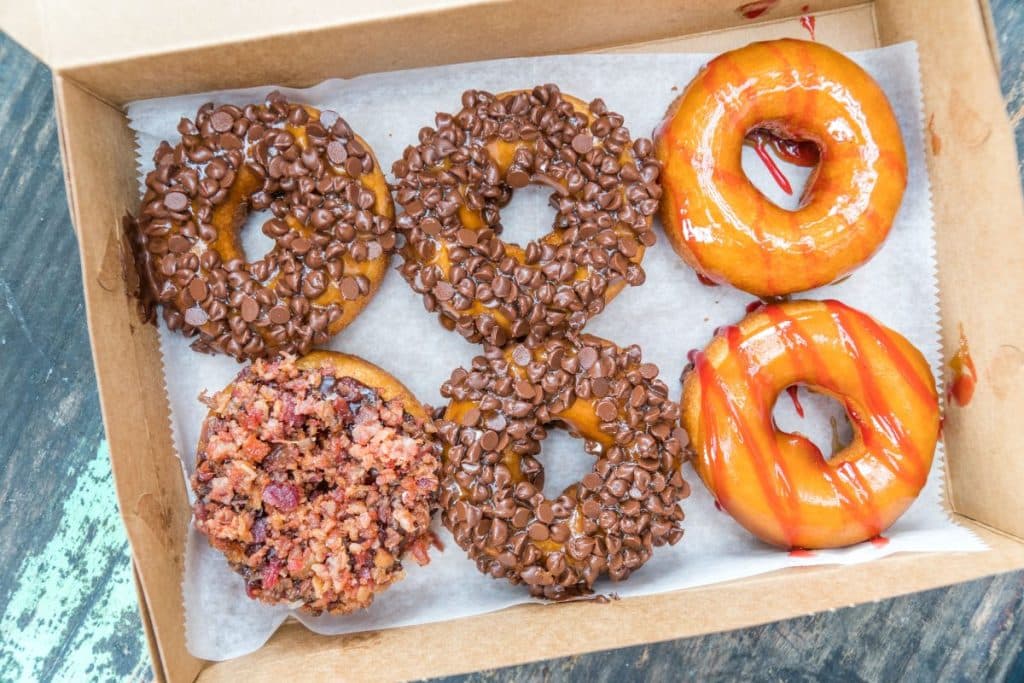 Looking for the best place to stay on Anna Maria Island? See our favorite spot!
What are some other things you can do on Anna Maria Island? Check out 10 can't miss things to do on Anna Maria Island.