Planning a vacation to Anna Maria Island, Florida?  Here are the top things to do in Anna Maria Island! Whether you are having a family vacation, a girl's getaway, or a romantic weekend for two, you'll love all that Anna Maria Island has to offer.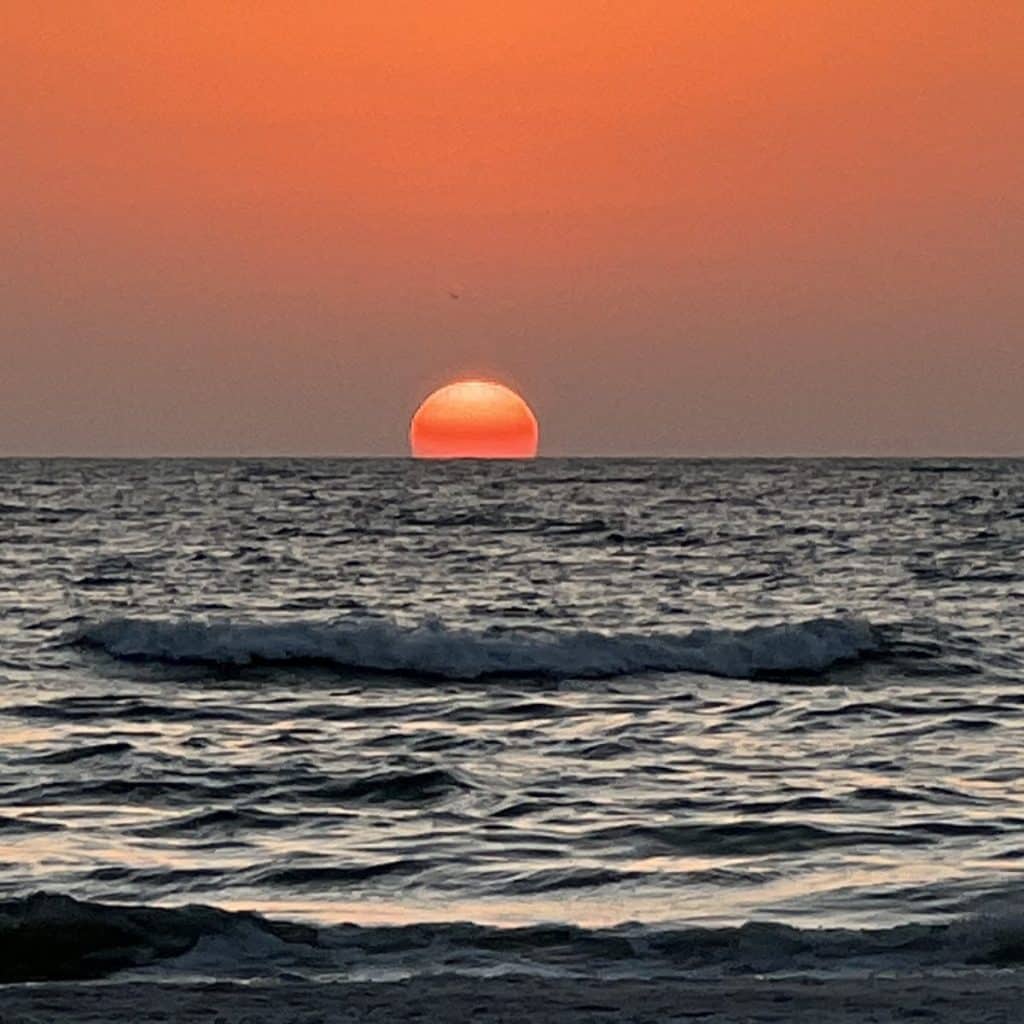 I've found my paradise and it is called Anna Maria Island.
Seven years ago I visited this little slice of heaven. The first time I stepped foot on the pristine white beaches of Anna Maria Island, it was February. The weather was cooler, but the beauty abounded. The second time we visited in August, which mean the classic, tropical weather that you expect when you visit Florida. Both times I visited AMI, I was in love…cool or hot!
I've shared with you before about my favorite beaches and restaurants and I'm happy to add to that list with some can't miss Anna Maria Island activities.
What is there to eat on Anna Maria Island?
Here is my problem. The number one thing I like to do is experience new places to eat. So, I can't help it but share a little bit more about some of my favorite restaurants.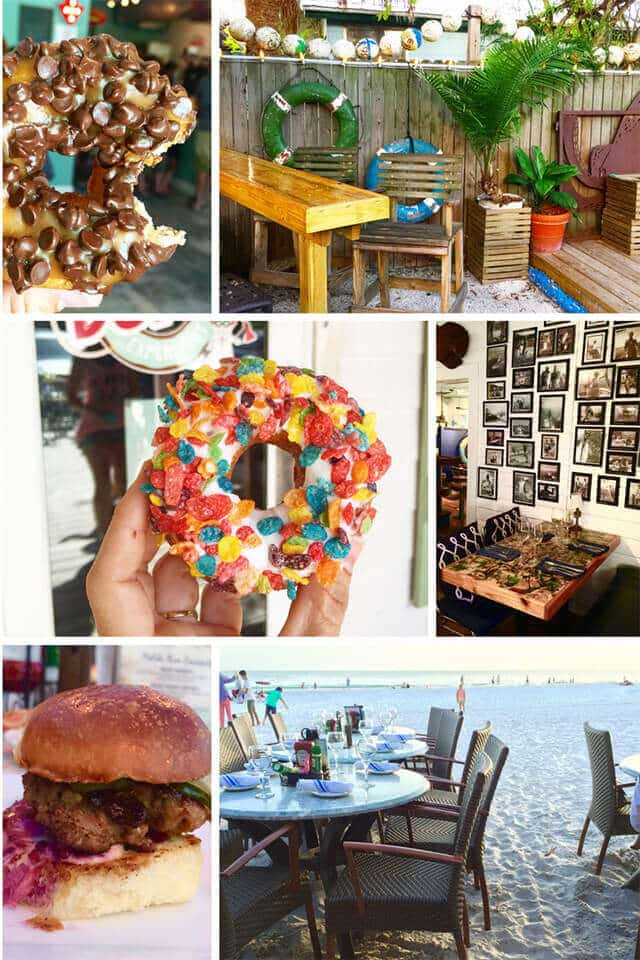 The Sandbar Restaurant. If you love seafood, this is the restaurant for you! It's a unique place with a rich history. And the best part? You get to eat with your toes in the sand. That screams vacation!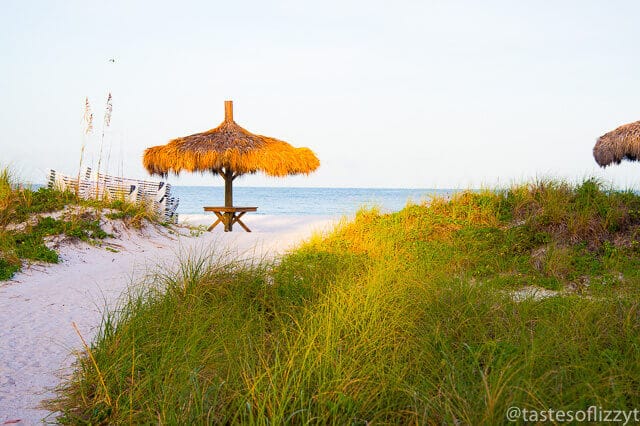 The Blue Marlin. If you're looking for a restaurant with delicious food, gracious hosts and plentiful character, The Blue Marlin answers the call. They have a crab Trap Yard in the back of their 1920's cottage where they offer live music on the weekend. You'll feel like you are in the Caribbean. I feasted on their tater soup and hush puppies. And for dessert? Chocolate Bourbon Pecan Pie. Just do it. Trust me.
The Donut Experiment. Fresh donuts, made daily, topped with your choice of glazes, sprinkles, candies….you name it. Enough said. My favorite? Maple frosting with mini chocolate chips. Because the warm donut melts the chocolate chips into a gooey chocolate glaze. I could eat 10 of them, no lie.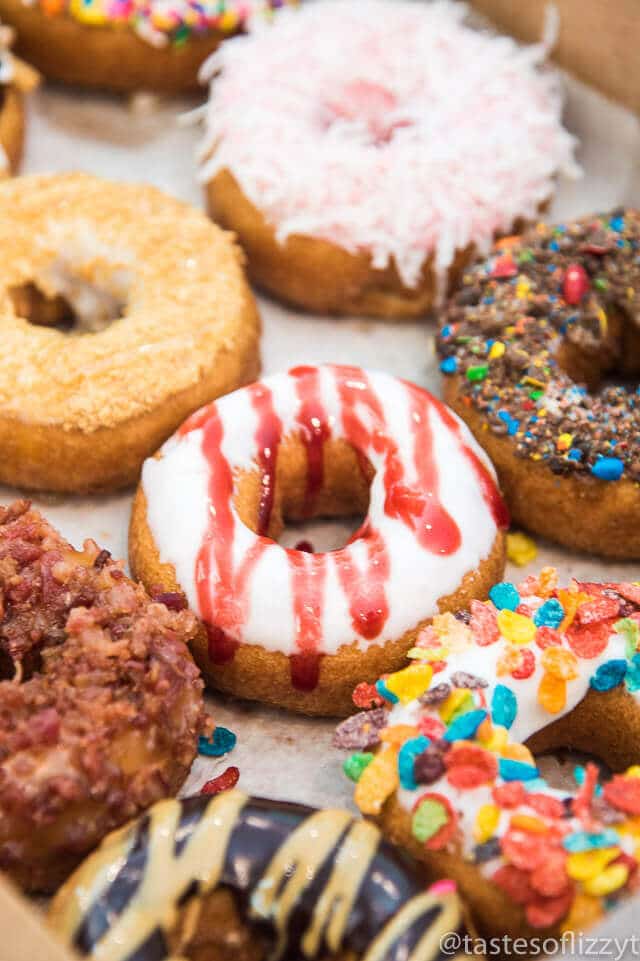 Poppo's Taqueria. If you love Mexican street food, you'll fall for this fast, casual dining experience with all-natural food ingredients. Their sodas have no high fructose corn syrup and they even serve a locally brewed Kombucha tea. I had a "Baby Bowl" with shredded beef for a light lunch. It was just the right size!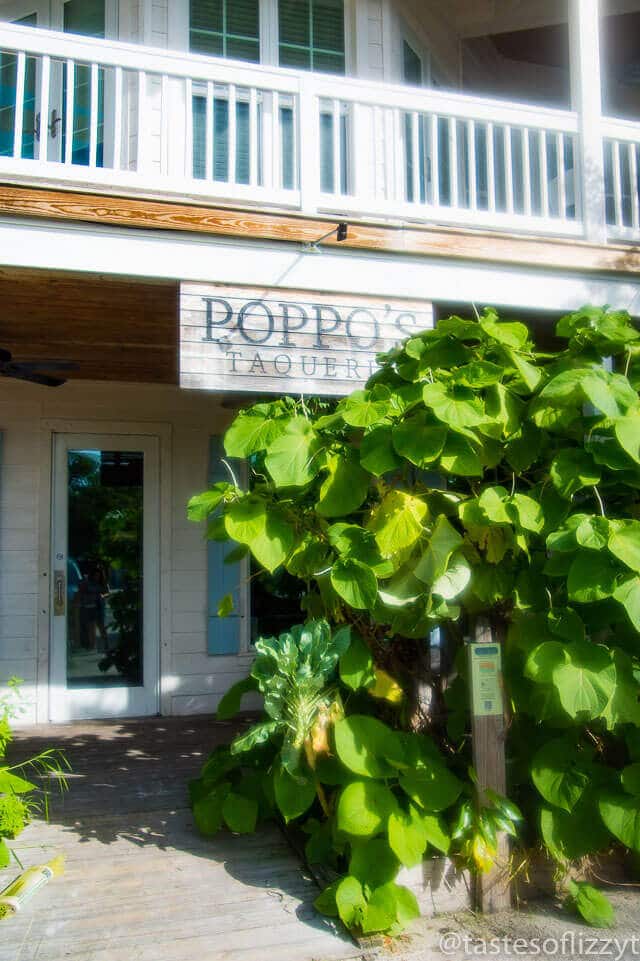 Farmer's Markets. I love to shop at local markets. There are two on the island but more on the mainland. The Bridge Street Market and the Coquina Beach Market. Both are open seasonally and offer more than just fresh produce.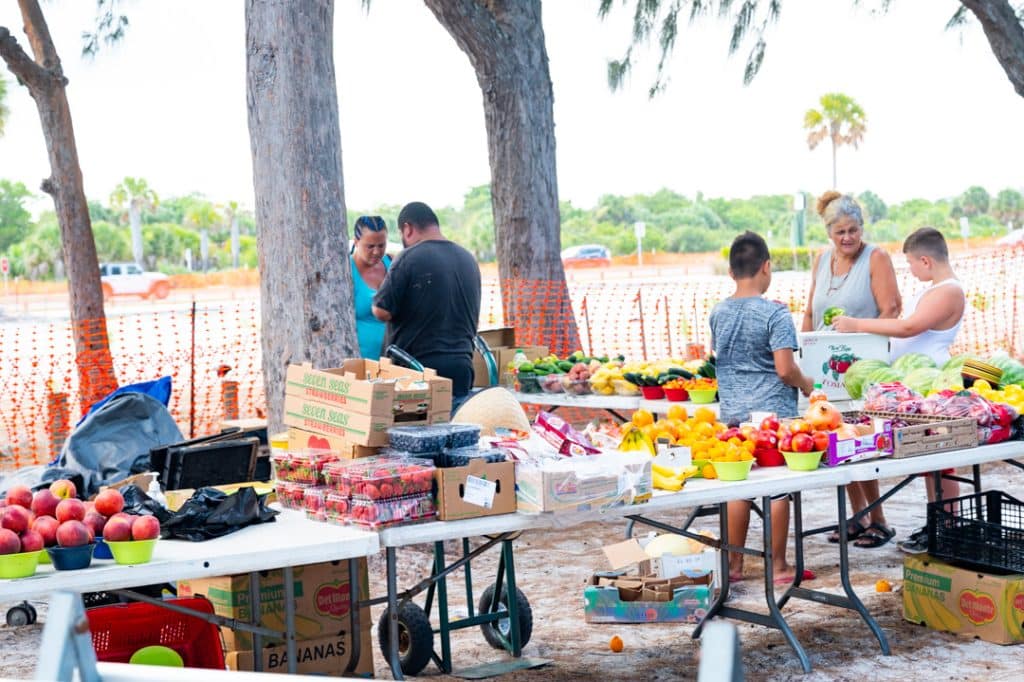 Where can I go to shop on Anna Maria Island?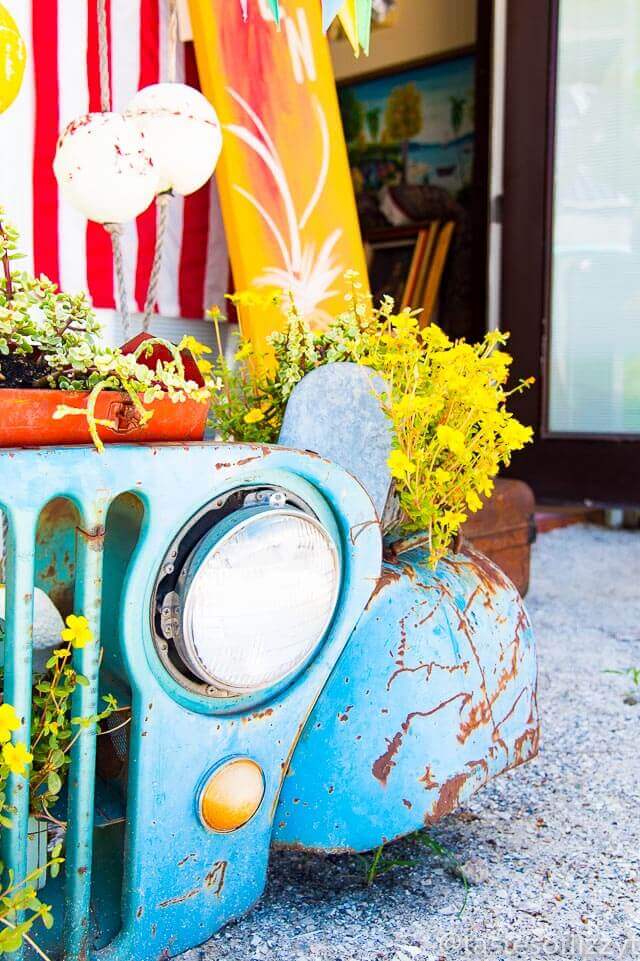 Pine Avenue Shops. The shops of Pine Avenue on Anna Maria Island are bright, colorful and full of eclectic, island style. The shop owners are friendly and more than happy to share not only the history of the island, but their stories of how they ended up on the island. One of my favorite shops? The Shiny Fish Emporium. We got to paint sand dollars there, so of course it is my favorite! While you are there, you can stop at the city jail.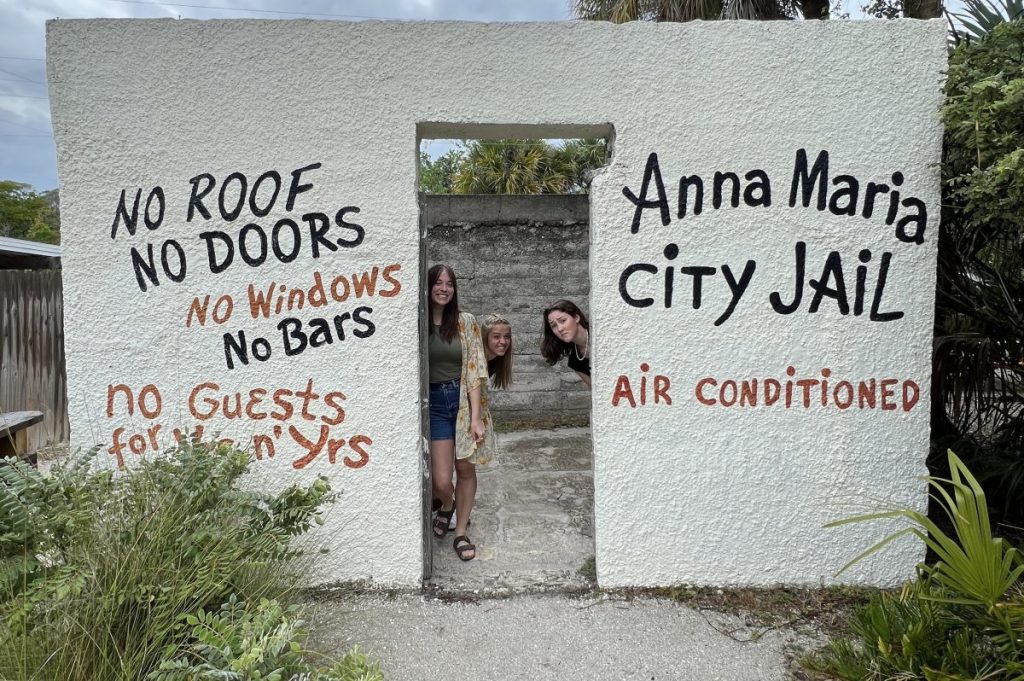 There are so many places to find just the perfect beach life accessories. The chamber of commerce keeps an active list of all the shopping on Anna Maria Island.
Bridge Street has a few shops but it also has a GEM of a coffee shop. Tintos, Colombian Coffee Shop & Bakery is just amazing.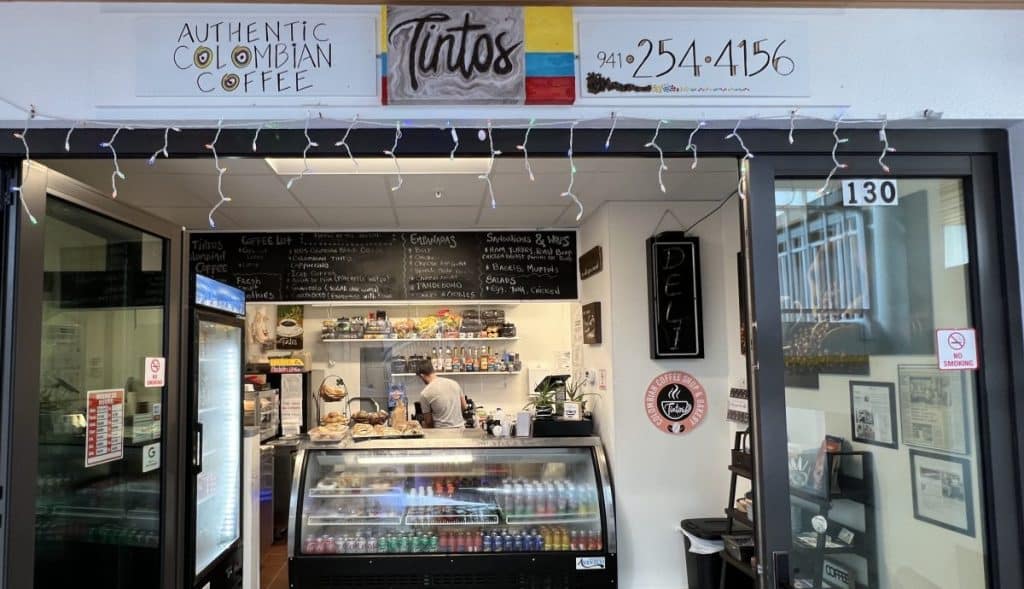 We were shopping on bridge street we ran into this little shop and tried some iced coffee and pastries. They were fantastic.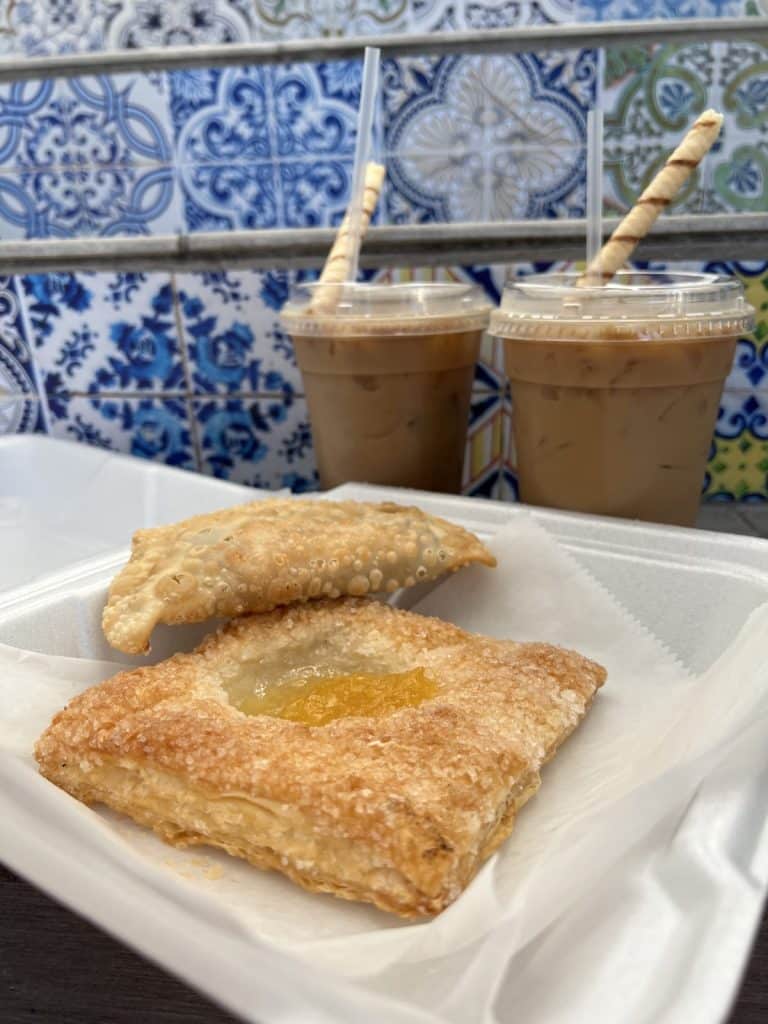 What can I do for fun on Anna Maria Island?
Parasailing. I don't have the best track record with water activities. I've had canoeing and jet ski adventures go very badly. Just don't even ask.  But heading to the beach with the girls? You can bet I wanted to give parasailing a try! I'm not exactly the craziest, most adventurous person, but I figured parasailing was fairly low-risk. And guess what?! I survived! I loved the experience. Getting to see the gulf coast from I'm-not-even-going-to-ask-how-many feet up in the air? Priceless. We saw dolphins jumping in the wake of the boat as we floated in the breeze. I HIGHLY recommend this! I also highly recommend taking motion sickness medicine if boating bothers you. 😛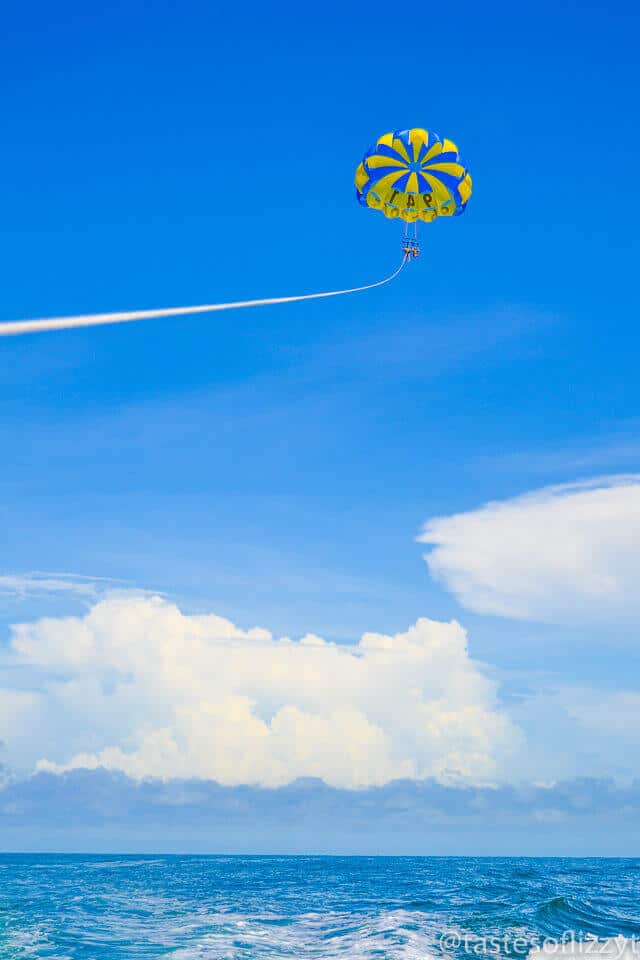 Charter Fishing. The boys went charter fishing this year. It was a blast! Captain Keith was so great.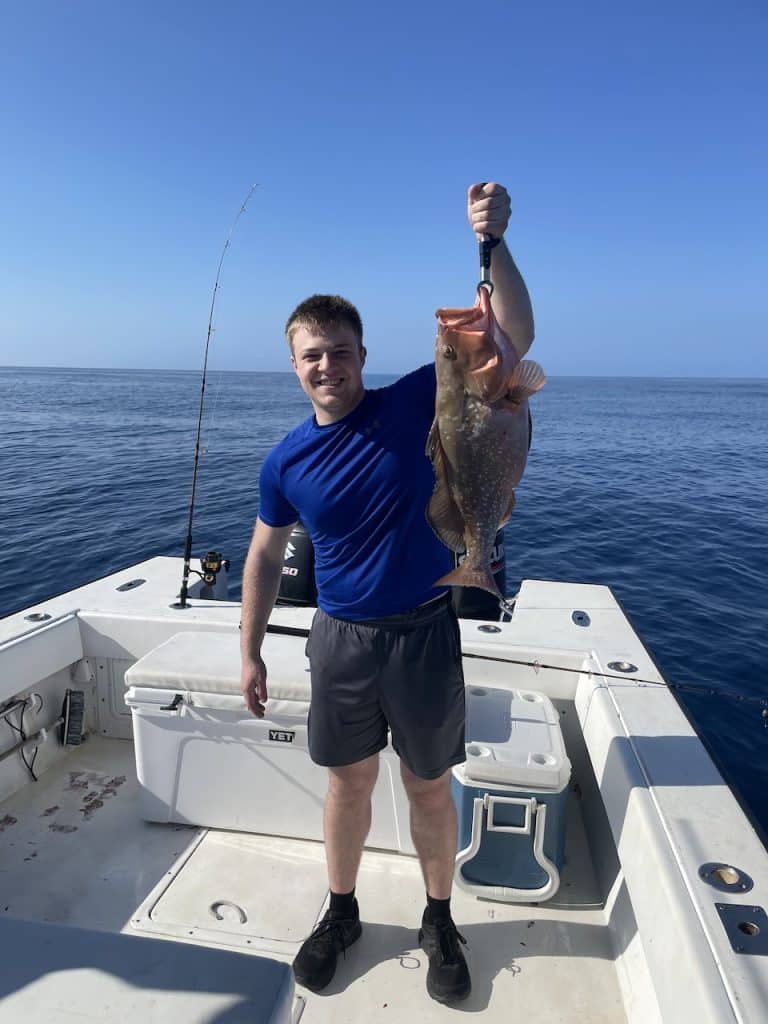 The boys went out 30 miles into the ocean and brought back dinner! Again, if you get sea sick easily, take some motion sickness medicine. Did you know giant grouper can be 300 to 400 pounds? I didn't know that!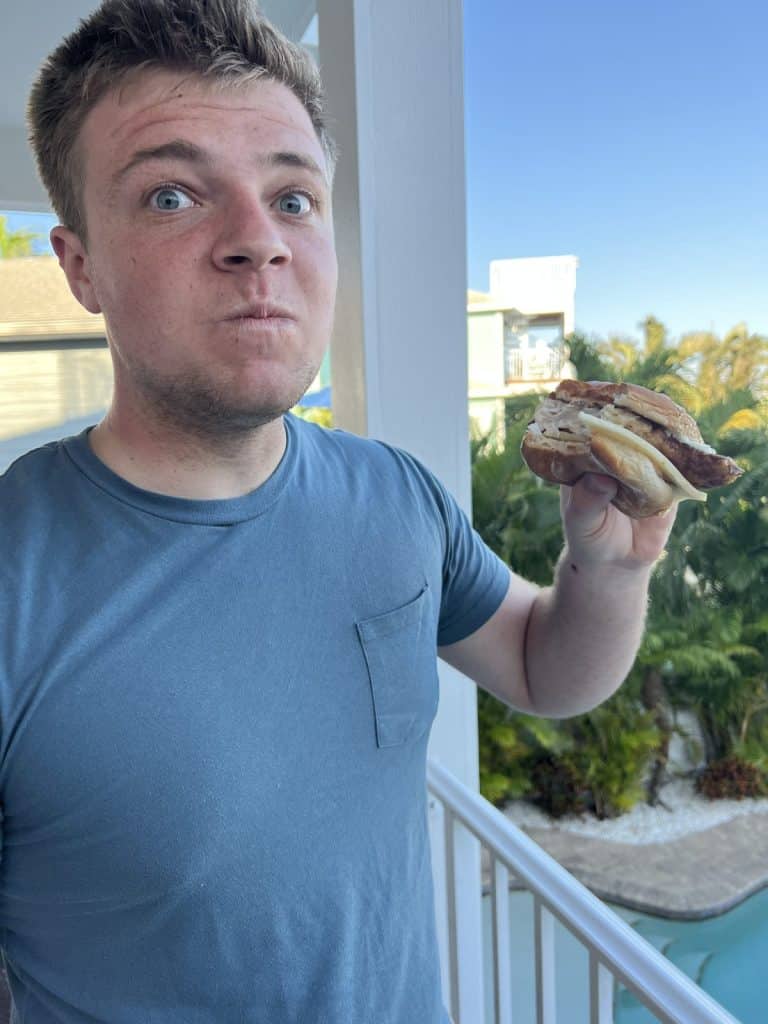 Is there a place to Golf on Anna Maria Island?
Key Royale Club. Yes! I am not a big golfer but there are some beautiful courses both on and off the island.
Where do I rent bikes or golf carts on Anna Maria Island?
There are several rental places on AMI. We have used Beach Bums in the past. They are very professional and easy to work with. Anna Maria is small enough that you can get just about anywhere on a bicycle. They also rent kayaks, paddle boards, and give tours as well.
For Golf Carts, I would recommend AMI Golf Cart Rentals. They have a nice selection of golf carts, especially if you need one with more seats.
Are there free beaches on Anna Maria Island?
Some vacations I have gone to have locked or private beaches. It makes it hard to take a long walk along the shore. Fortunately Anna Maria is very rural and most beaches are open to the public. We often walk several miles each morning around the island.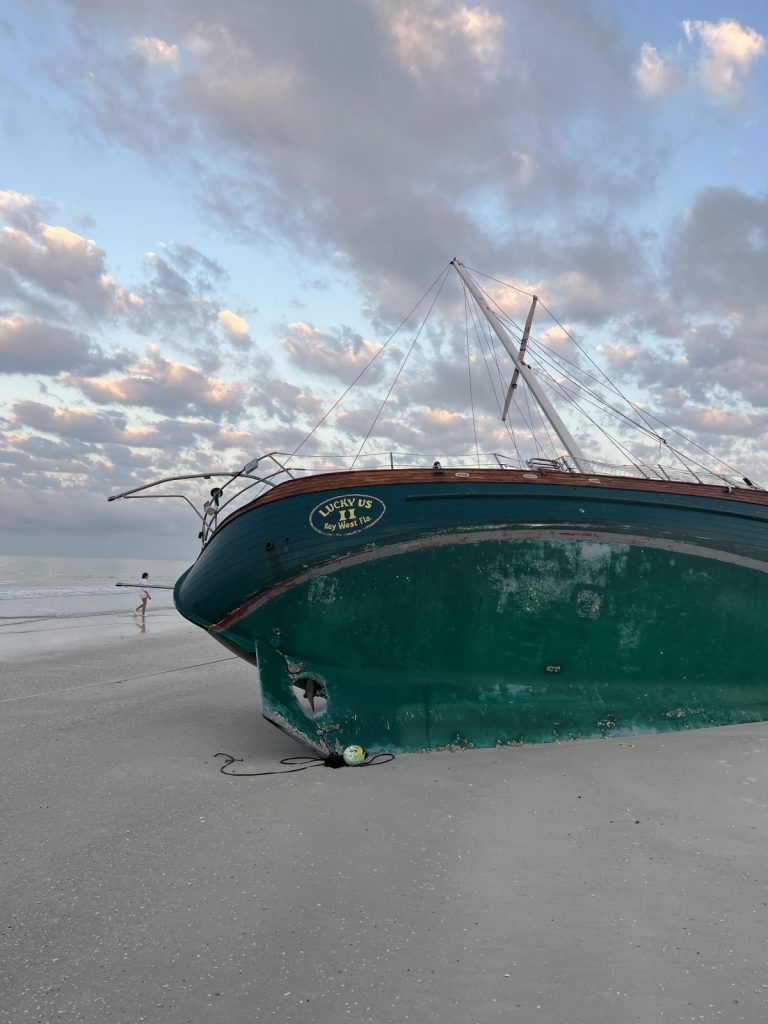 We're already planning our next vacation to Anna Maria Island. Come the end of February?  You'll find me lounging on this white sand beach.