Anna Maria Island is a picturesque barrier island located off the coast of Florida in the Gulf of Mexico. It boasts several stunning beaches, each with its own unique charm.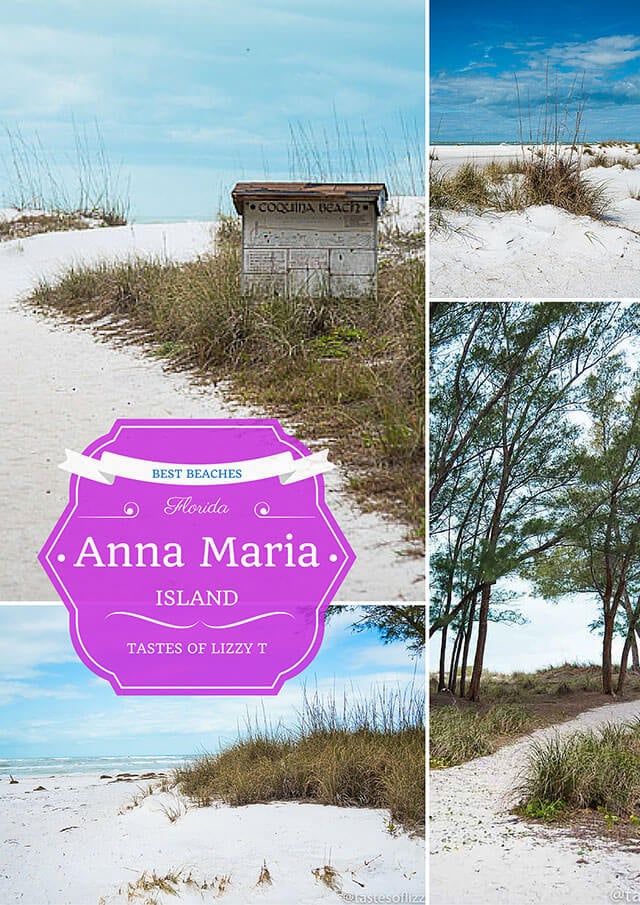 We like quiet, more private beaches rather than party beaches. Because we're introverts like that. Everyone has their own idea of what they like in a beach, but here's our favorite picks!
#1 Best Beach Anna Maria – Bean Point
Bean Point takes first place in the best beaches Anna Maria Island. It is gorgeous and spacious enough that it never feels crowded. It's where the Gulf of Mexico meets the Tampa Bay. The day we were there was a windy day and the water was very rough. However, I've never seen waves go in so many different directions. There were rip-tide current warnings and there's no way I would let my kids swim right at the spot we were the day we were there. But I'm betting this spot is absolutely beautiful on a calm day. It's also well-known for its gorgeous sunsets!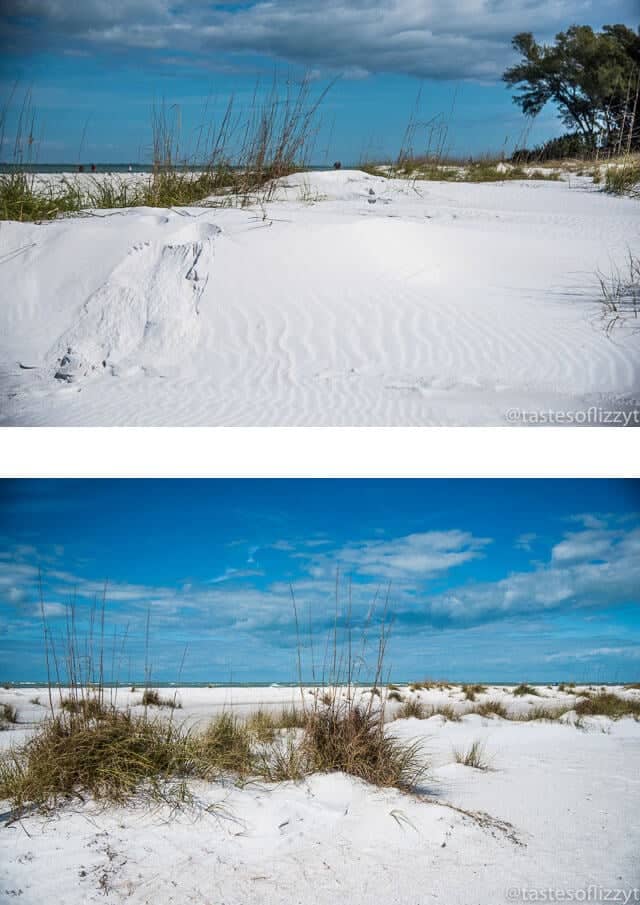 #2 Best Beach Anna Maria – Holmes Beach
Ok, this beach may not be on any other site as the best beach on Anna Maria Island. However, our favorite beach was simply the beach that we accessed by walking 3 minutes to a beach access point in between vacation houses. It was fairly private and was a great spot for watching the sunset. You will love it here! I don't believe this beach had a name, unless it was Holmes Beach, which is the town it was in.
Holmes Beach is The crystal-clear water and soft sand provide a perfect backdrop for sunbathing, swimming, and other beach activities. Additionally, the area is surrounded by lush vegetation and scenic views, making it an ideal spot for nature lovers. Whether you want to spend time with family or friends, or simply enjoy a peaceful afternoon by yourself, Holmes Beach is the perfect destination to unwind and soak up the sun.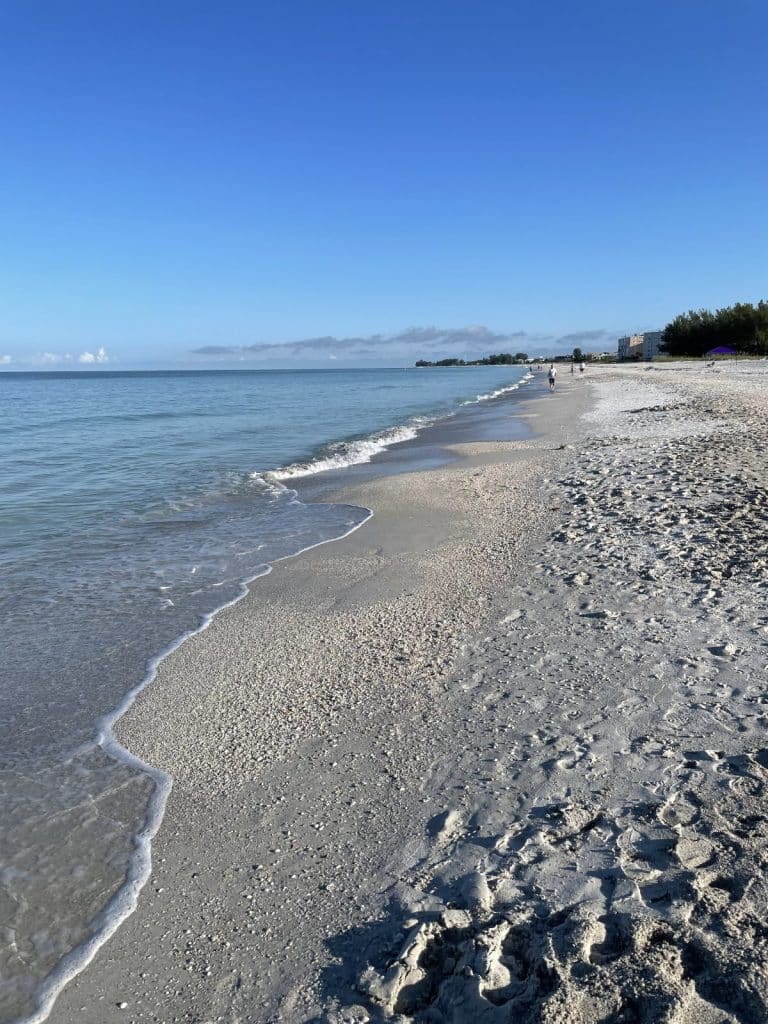 It was simple and pretty. The kids had a blast playing in the water.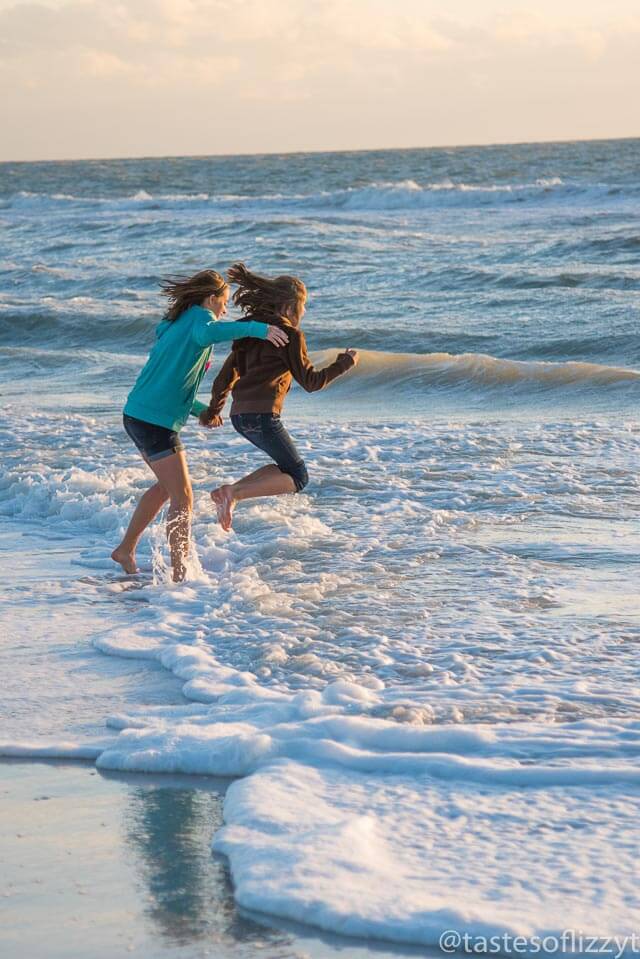 There is a beach restaurant called AMI Beach Cafe within walking distance. It has good food, sand volleyball, and live music most evenings.
#3 Best Beach Anna Maria – Manatee Beach
This beach is crowded even in the cooler February weather. Because it is so busy, the beach has a lifeguard and a restaurant right on the beach. I've never watched the sunset with so many people. It was gorgeous!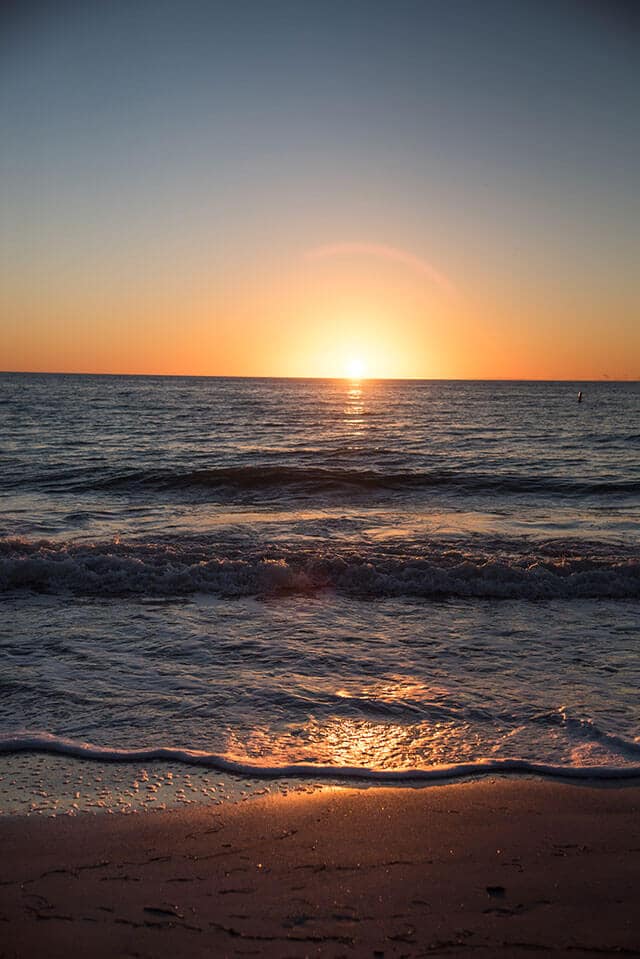 #4 Best Beach Anna Maria – Coquina Beach
Coquina Beach is a beautiful park to walk through. We walked a little bit on the beach, played on the playground and walked the trails. It was pretty and quiet.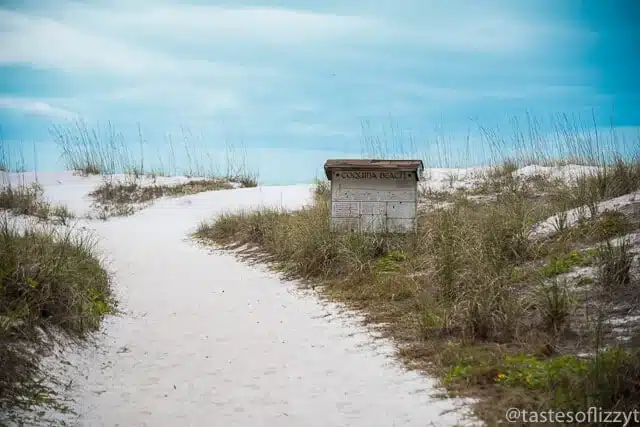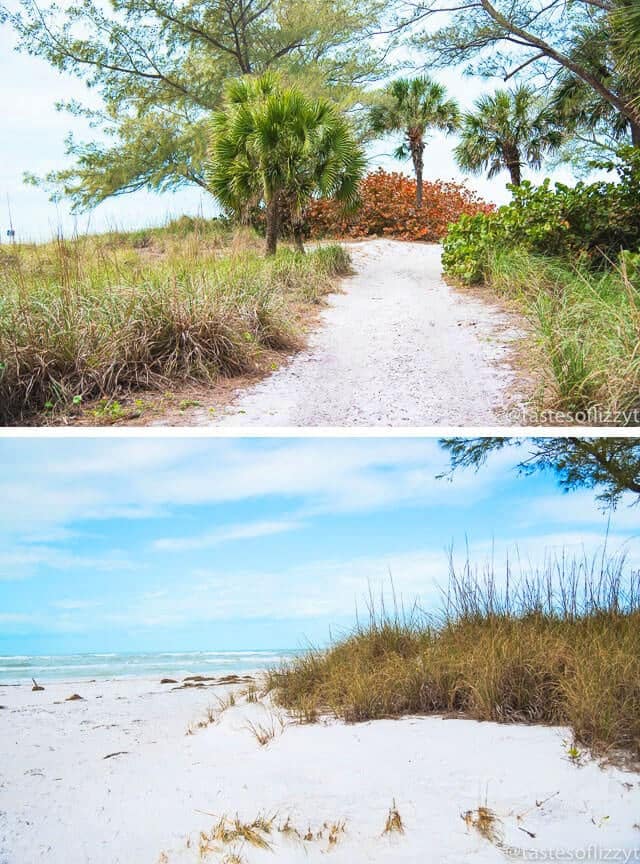 I saw a family carrying a major amount of large seashells off the beach. If you are an avid seashell and nature enthusiast, Leffis Beach is the place to go.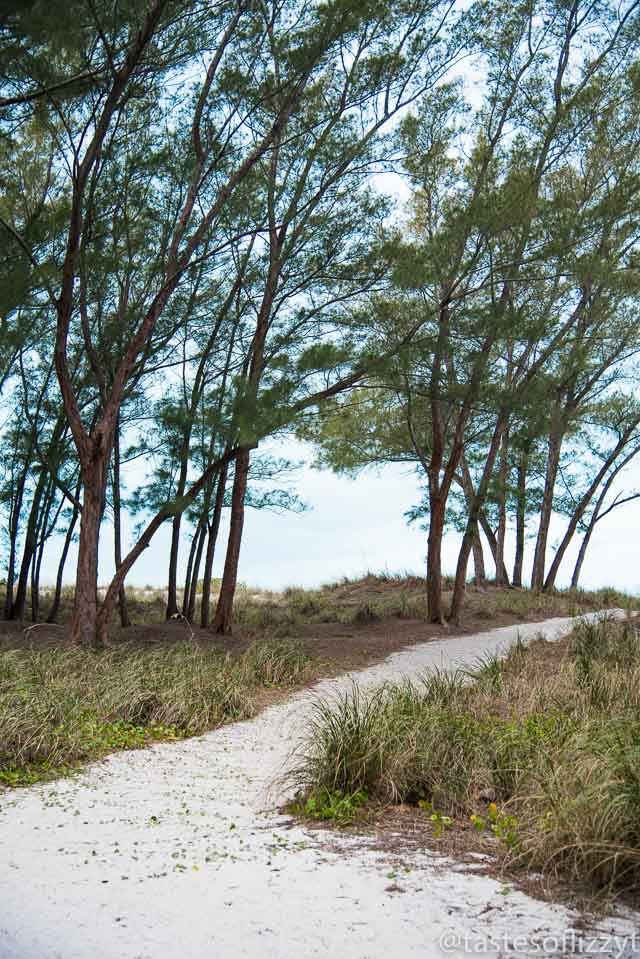 #5 Best Beach Anna Maria – Leffis Key
I was wanting to find somewhere to sight-see in the mangroves and this was the place to go! There were nature trails all through this preserve, which is on the bay. The highlight? Climbing the hill where you can get a panoramic view of Sarasota Bay. Breathtaking! If you have a day you want to be away from the beach, it's worth a visit.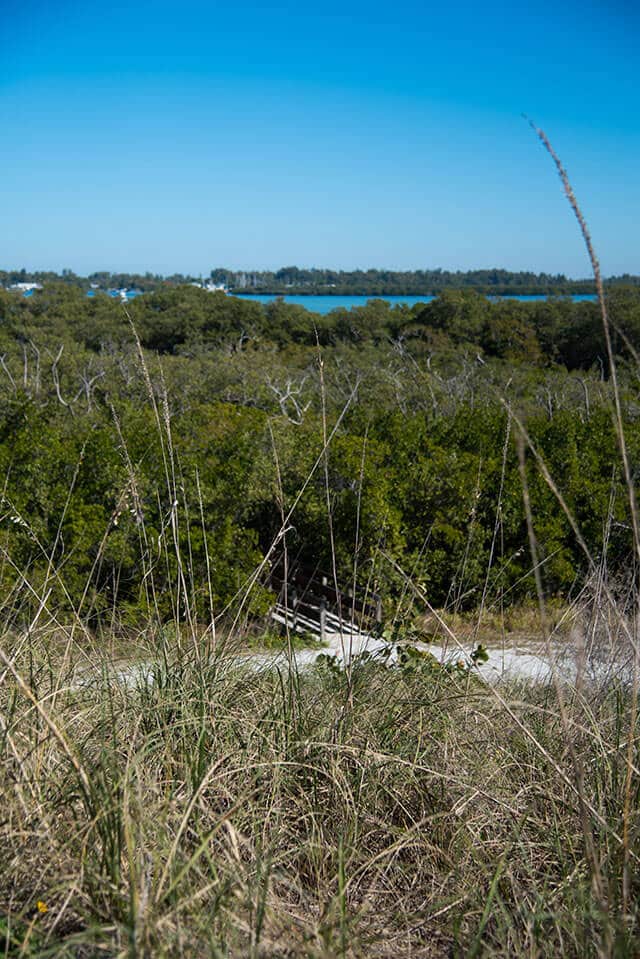 That's just a peek into the best beaches on Anna Maria Island. I'm sure there are more that we didn't get to explore! The honest truth is, Anna Maria Island is, well, an island. There are beautiful beaches everywhere. Our favorite activity every morning is to walk to Holmes beach and just walk around the island enjoying the scenery.